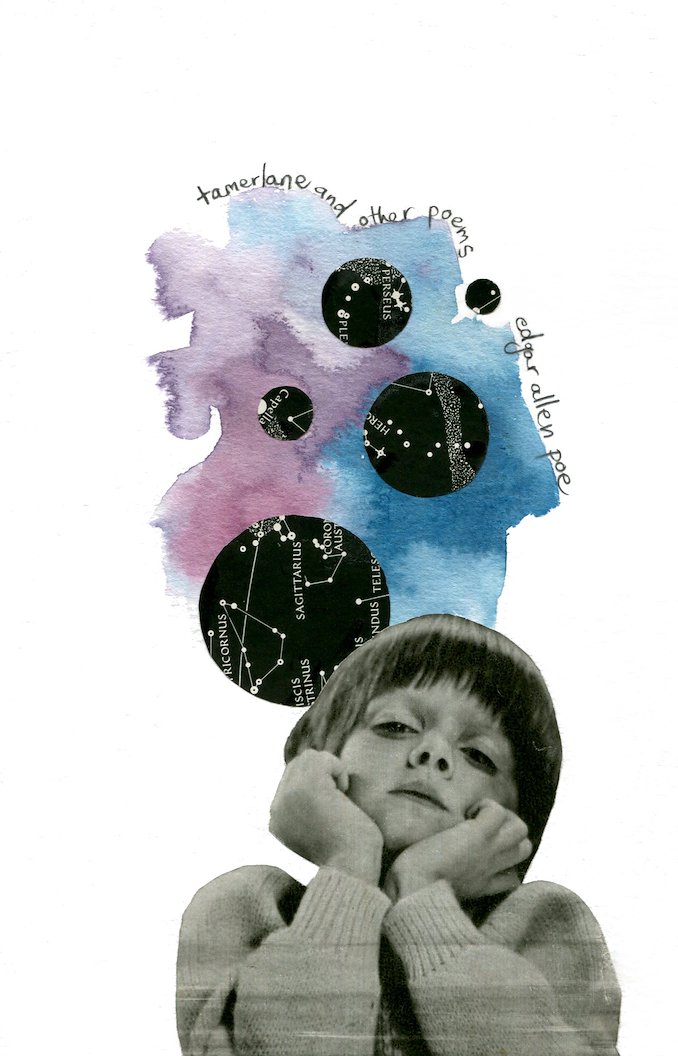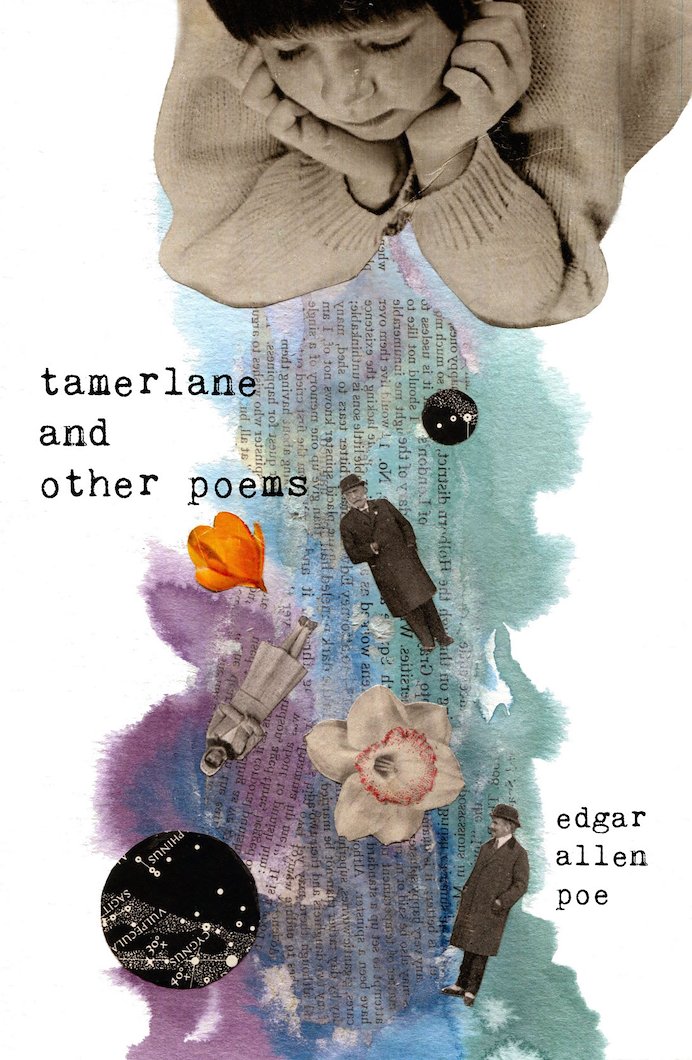 Week 8: collage book covers
This week found us dreaming up book covers for the specific title of "Tamerlane and Other Poems" by Edgar Allen Poe, creating 2 – 4 potential covers.
I briefly skimmed through the poems in the book, and some themes popped out at me – the heavens, dreams, and a nostalgia for being young (did you know this is some of his earliest work, written as a teenager?!)
I thought I would try and pull the feeling of those elements together.